FOR IMMEDIATE RELEASE
Richardson, TX | April 3rd, 2023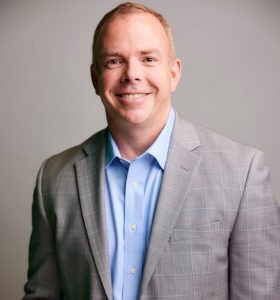 KLOwen Ortho is proud to announce the appointment of Ryan Elmore as its Chief Executive Officer (CEO). Ryan has spent the past 17 years with increasing levels of leadership in the medical device industry, including companies such as J&J, Danaher and more recently Align Technology, where he led the US iTero team.
As an experienced commercial executive with a strong history of delivering results, he joins the newly formed executive team at KLOwen Ortho, to take the company to new levels in 2023 and beyond. KLOwen Ortho recently relocated its North American headquarters to Richardson, TX to better serve private practices and DSOs, as well as streamline its operations. Dr. Brandon Owen – founder of KLOwen Ortho/Stride Digital Custom Braces – remains the company's President & Chairman of the Board, and will continue to oversee the company's development, product launches, and market expansion plans.
"Having Ryan Elmore on board is an incredible opportunity for us to accelerate our momentum and build a community with our customers and industry partners" commented Dr. Owen, "Our strong leadership team led by Ryan will allow us to react faster to the changes in our industry, and remain the leader in custom digital braces with innovative products and solutions, exceptional customer service."
"This is truly an incredible opportunity for me" added Ryan Elmore, "Our vision of creating Intelligent Custom Orthodontics for all fixed appliance patients is a win-win proposition for patients and doctors. The evolution of the fixed appliance side of the industry is long overdue and I am excited to be a part of the KLOwen Ortho team as we partner with practices."
About KLOwen:
KLOwen Founder and CEO Brandon Owen, DDS, MS, is an ABO-certified orthodontist and AAO Ortho Innovator Award winner (2019). The KLOwen Custom Digital System leverages advanced software, 3D printing, and digital indirect bonding with patented modular brackets to achieve custom treatment results. KLOwen early adopters and scientific advisors report custom case finishes with reduced treatment time, fewer office visits with very few detailing appointments compared to traditional braces. Owen holds seven patents with twenty pending in the orthodontic field. KLOwen Braces was named in memory of the founder's son, Keller Logan Owen.